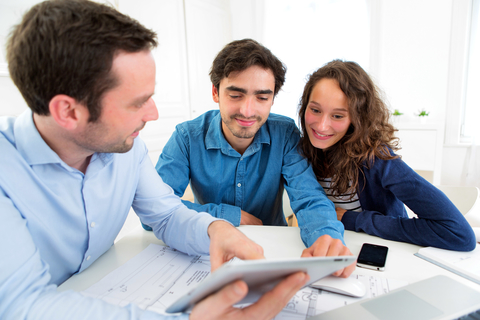 First-time buyers do not have it easy. For many, getting that step onto the first rung of the property ladder is more of a massive leap. The cost of property in some parts of south-east England has risen so much that it takes first-time buyers seven years longer to buy than first-time buyers in other parts of the country (as reported by Halifax in September 2016).
Indeed, the BBC recently filmed a young couple as they explored the possibility of buying a first home in Islington. With a combined income of £58,000 per annum they could borrow up to £261,000, yet an average one-bedroom flat in Islington costs a whopping £600,000!
Post-Brexit, property prices dipped but have subsequently recovered and the cost of starter homes seems to be creeping up. Combine that with the fact that housing prices are rising well above wage inflation and the prospect of buying a first home seems even more remote.
The younger generation is now, sadly, facing a serious challenge, with many having to continue to pay high rents rather than save for a deposit, beg financial help from parents, enter into shared ownership schemes or even contemplate buying with friends.
And for those who are in the position to buy?
Having a deposit is essential. This might be anything between 5% and 20% of a property's value. The bigger the deposit, the more choice you will have when looking for a good mortgage deal. First-time buyers should also be confident that they can afford the monthly mortgage repayments. Indeed, lenders will conduct a 'stress test' to check if payments can continue to be paid in the event of rising interest rates or if personal circumstances change due to redundancy etc.
And then there are all the associated costs of buying a home. There are fees attached to arranging the mortgage and obtaining a property valuation, and properties costing over £125,000 are subject to Stamp Duty fees. Solicitor and surveyor fees also need to be factored in, along with any removal costs and initial furnishing expenses.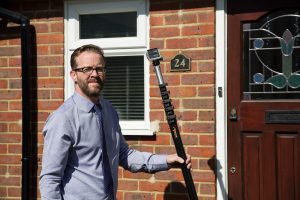 The best advice we can offer any first-time buyer is don't be tempted to cut corners in the hope of saving money. Buying a home is expensive – and probably the biggest financial commitment you'll ever make – but it's not the time to ignore professional help along the way.
It's easy to think you can get away with a very basic survey to satisfy the demands of your mortgage lender, but any property over 10 years old really needs a full structural survey. It gives the information you need to make the decision whether to proceed with buying – it may even put you in a strong negotiating position in the event that there are issues, so there is the potential to actually save money!
If you're planning to get onto the property ladder for the first time, call home-approved on 0800 980 3113 or email info@home-approved.com to find out more about our services and how we can help ensure you're making a sound investment.