A Home-Approved building survey
A Home-Approved Level 3 Building Survey (formerly known as a full building survey or a full structural survey) comprises a thorough inspection of the property and a comprehensive report based on our findings. Unlike a standard Home Buyer Report, our reports include photographs and cost estimates associated with any identified defects.
The Home-Approved Level 3 Building Survey report is presented in a clear format, jargon-free and supported by photographic evidence of all identified defects. Because some defects can be more serious than others i.e. structural rather than cosmetic, we present required repairs in terms of priority. If you proceed with the purchase of the property our report will then help you plan and budget for future repairs to be done.
If you have any questions or concerns about the property, or would like to discuss the report in more detail, you can speak directly with the surveyor who carried out the survey. We want to ensure that you have a complete understanding of the property.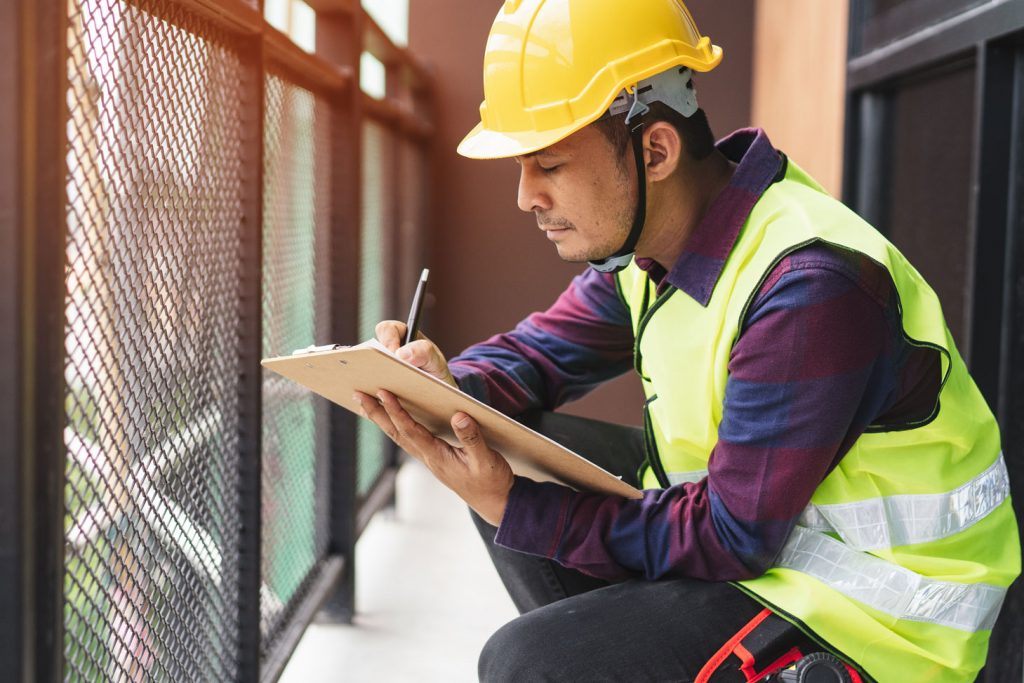 What a Level 3 Building Survey covers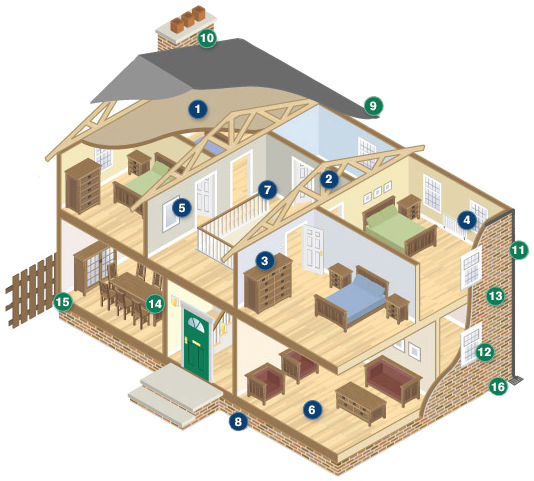 Internal
1

Loft space / insulation / ventilation

2

Roof construction

3

Electrical installation

4

Plumbing / heating installation

5

Decoration and finishing

6

Flooring

7

Joinery

8

Basements
External
9

Roof coverings

10

Chimneys

11

 Guttering and rainwater pipes

12

Joinery/windows/doors/decoration

13

 Walls / subsidence / movement

14

Electrical supplies

15

Damp proof courses

16

Drainage
Frequently Asked Questions
When can you have a survey done?

Booking your survey at an early stage of the buying process is better. It can help you avoid unnecessary professional fees and potentially give you valuable negotiating power over the purchase price.

Know where you stand?

At Home-Approved our building surveys are designed to give you the knowledge and confidence to make some fundamental decisions – whether to continue with your purchase, whether the extent of repairs means it would be better to walk away, or whether you could negotiate a better deal based on the information in our report.

What makes Home-Approved different?

So what makes us so different to other property surveyors? We provide a personal and professional service that is fully focused on giving you the information you'll need. We carry out a thorough visual inspection and use specialist equipment – including extension ladders and pole-mounted cameras – so that we can even check those parts of a property that would otherwise be ignored or overlooked.

How long does our process take?

We know that time is often precious and that you may be under pressure from vendors, estate agents and solicitors. So we'll deliver our survey report within three working days of the inspection.

What's included in our report?

Our findings are presented in a clear and concise format, supported by photographic evidence of defects. Plus, unlike most property surveyors, we'll provide estimates for repairs to identified defects so that you have a better understanding of what needs to be done. We remain completely impartial and independent at all times and do not recommend contractors or tradesmen. Nor do we have any vested interest in declaring a property to be in poor condition, or inflating estimates for repairs.

Will a survey save you money?

A Home-Approved building survey can save you money in the long term – the vendor may agree to carry out repairs at their cost or reduce the asking price. In addition you can put the report to good use once you've moved in, using our cost estimates as a benchmark when you start getting quotes for remedial work.

What other services do we offer?

We provide a full range of complementary surveying and management services which include:
What do our customers say?
Matthew was brilliant. He took photos of everything and included estimates for all remedial work. We took his advice on an additional damp survey, which supported his provisional point of view, and he very helpfully also costed this remedial work as well. The information we were provided with gave us the facts to negotiate a substantial price reduction.

In summary the service was fast, professional, friendly and the price was very reasonable. No hesitation in recommending Home-Approved.

Kind regards and thanks again for a high quality service that exceeded our expectations 🙂

Mr H - W5

I was more than pleased with your service. Both in your feedback and the speed of carrying out the survey. Also, I was impressed with the printed survey that came back and finally the cost – excellent and very competitive. I would have no hesitation in recommending your company.

I just wanted to say that you have exceeded my expectations and it was one of the best customer service I have ever received. I will highly recommend your service and will be using your service in the future. The report was very well explained and was easy to understand. Really surprised that the report also included photographs of the property.

Well done and keep up the good work.

We were recommended Home-Approved by a friend. It was very reassuring to have them look at and inspect the property before we purchased. They produced a detailed and comprehensive report which helped us make the final decision. They are very friendly and efficient and prove a perfect link in the house purchase process.
Why choose Home-Approved?
We conduct a thorough inspection

We use 10.5m pole cameras to obtain video and still images of areas that are difficult to access.

We provide important information about identified defects

We'll ensure that you understand the associated costs of repairs.

We are impartial and independent

Home-Approved does not recommend contractors or tradesmen. We have no vested interest in declaring property to be in poor condition, or identifying unnecessary repairs.

It will give you confidence

The report will help you to make difficult decisions: whether you decide to negotiate a better price, or decide not to proceed with the purchase.
We're responsive and efficient

You'll receive your report within three working days of our inspection, because we know that time is often critical to the buying process.

We provide a professional service

All of our Home-Approved property surveyors are members of the Royal Institution of Chartered Surveyors (RICS) or on the pathway to becoming accredited members, and the team has been built around the knowledge and expertise of each individual. We are fully covered by Professional Indemnity and Public Liability insurance.

It's cost effective

We want to support you in the search for your new home. A Home-Approved RICS building survey is a cost-effective means of getting an early indication of unforeseen repairs.