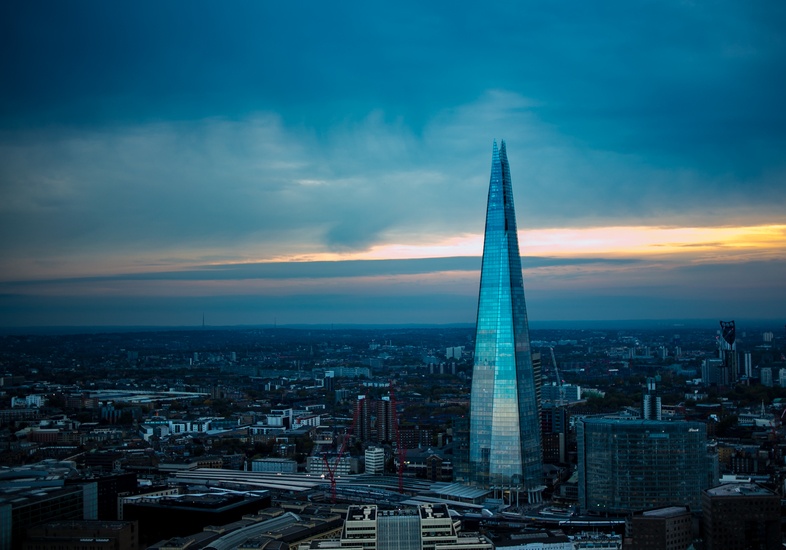 Do you work in London but struggle to afford to live there? Do you rent and despair of ever getting on the property ladder? Do you love living in London and struggle to imagine not jumping on the Tube every day (but could actually do with one or two more rooms and maybe a garden)? It's definitely getting harder and harder to live in the capital.
Leafy Dulwich, in south-east London, for instance, has seen huge hikes in property prices. Flats can cost upwards of £400,000 and large family homes go for £750,000 and above. And property in Chiswick and Barnes has always come with hefty price tags attached. But house prices are now rising rapidly in other parts of the capital, such as Tower Hamlets, one of London's poorest boroughs. Over the last year the average asking price has risen by almost £100,000, boosted by excellent transport connections and high-end property development in the area. And generally, lack of housing stock is further driving prices up – Rightmove's latest House Price Index reports that London property prices are increasing by £10,000 per month!
So is it any wonder that people are having to turn their property searches further and further outside of the capital. For many, commuting – despite the expense of train fares and crowded journeys – is a means to an end, getting more for their money the further out from London they move. Equally, for others, commuting is a necessary evil, because distance from London is the only solution to finding a suitable property for their budget.
Whatever the reason people choose to commute, there is no doubt that for the price of a studio flat in London you'll find larger properties and more space the further out you look. And if you have a family, careful house hunting will put you in the right place for good schools – if you don't know where to start, Homes&Property suggests using PropertyDetective's Family Friendly Index, which takes into account schools, nurseries, crime rates and so on to identify the best streets in a particular area.
Meanwhile, Rightmove recently put together a top 20 of locations that have average asking prices of less than £350,000. Topping the list is Watford, just 16 minutes by train to Euston, followed by Slough (17 minutes to Paddington) and Luton (21 minute to St Pancras) – it can take longer to get across London and, even taking into account the cost of a season ticket, it's possible to virtually cut living costs in half!
Reading and the surrounding villages are also popular with commuters. Meanwhile, over in Kent, where the grammar school system still exists, Rochester is a very accessible 39-minute journey to St Pancras, with Chatham and Dartford not much longer. Look beyond its famous concrete cows and you'll find Milton Keynes very affordable and a mere 37 minutes from London. St Albans in Hertfordshire and Epsom in Surrey tend towards the more expensive, but are proving very desirable for families looking for larger houses and good schools and can fund their move through the sale of London property.
Generally, Surrey is never a cheap option, but there is no end of buyers wanting to escape London who are ready to snap up properties as they come on the market. Not surprisingly, properties in and around Guildford, Woking, Godalming and Farnham attract a lot of attention – not only do they offer a lovely environment in which to settle, but rail links to London are fast and frequent and there is the A3, M3 and M25 for commuting by car.
As Crossrail gets closer to completion, there is no doubt that it will have an impact on commuting and property prices. This high capacity service linking Reading and Heathrow to the west of London to Shenfield and Abbey Wood in the east will make commuting from these parts easier than ever. Property prices will most likely rocket, so if you're thinking about making a move now is probably the right time!