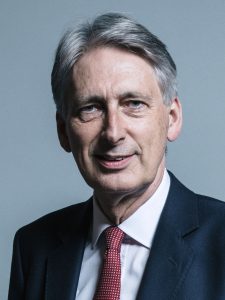 Were you glued to the TV or radio yesterday listening to Philip Hammond's every word as he delivered his much anticipated second Budget? Knowing that housing was predicted to be a key theme, we certainly were. A lot of what Mr Hammond said was rather grim – Brexit has further muddied the waters when it comes to economic growth, but he is trying to find ways to help people own their own homes.
Here's our take on how the 2017 Budget impacts on the property sector:
Stamp Duty
Stamp duty is being abolished, with immediate effect, for first-time buyers purchasing a home of up to £300,000 in value. And for properties costing up to £500,000 there will be no stamp duty payable on the first £300,000 – the remaining £200,000 will incur a fee of 5%.
Whilst this news hasn't been greeted with joy universally – because average house prices vary from one region to the next – the change will undoubtedly benefit buyers in London and the South of England where property prices are relatively high. We can only hope that it does help people get their foot on the property ladder.
More new homes
The government has set a target of building 300,000 new homes every year by the middle of the next decade and has pledged a £44-billion package to facilitate this. That can only be good news.
More regeneration
£400 million has been pledged towards the regeneration of housing estates and £1.1 billion for strategic development sites to be unlocked. In theory, this will give councils greater freedom to build in areas where housing need is at its highest.
Tackling delays in building
It's become apparent that developers and landowners will happily sit on land rather than develop it in order to benefit commercially by building when demand is greater and they can enjoy inflated financial returns. Land 'banked' in this way will become subject to compulsory purchase so that properties that have planning permission can be built immediately.
The measures announced by Mr Hammond are designed to focus on urban areas, fulfilling housing needs where people most want/need to live. This will most certainly impact on London, but it will also play in to housing plans in the leafier parts of Surrey and the South of England where local councils are under pressure to build more homes.
Of course, the cynical flip side to this promise of more new homes and greater accessibility to home ownership for more people is how Brexit will impact on our skilled workforce.
We know that there is a shortage of home-grown tradespeople, a gap that has been filled – until recently – by skilled foreign workers, but many are now returning to their home countries. So it's to be hoped that the Great British workforce can step up to the mark.
Skilled workers shortage
It's a little worrying that the Budget didn't give much support to education and training and figures released today (23 November) indicate that young people starting apprenticeships have fallen significantly since the government introduced a levy earlier this year. This is alarming – apprenticeships are an excellent route into just about every single trade connected with the building industry.
The property sector desperately needs qualified and skilled workers for new build projects, renovation and regeneration projects, right down to an individual home owner's project to extend their home.