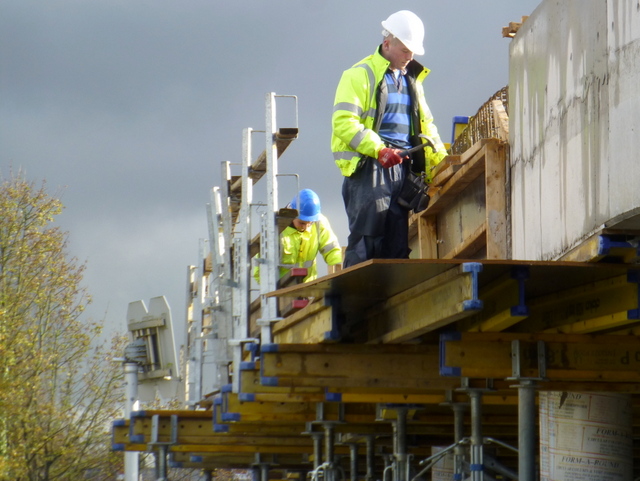 If you ever watch Channel 4's programme Grand Designs you'll probably be well versed in how the story often goes. Someone decides to build an amazing new home to renovate an existing property.
They may or may not involve an architect, they often decide to take on the role of project manager themselves, they are faced with many challenges, costs start creeping up, delays occur and the completion date slips then slips again, there will almost inevitably be a new addition to the family along the way.
Some people deal with things in their stride, others struggle through somehow, Kevin McCloud delivers wise words from which we should all learn.
Is project management really that difficult?
Successfully managing a build project is, for the most part, dependent on an individual's ability to deal with contractors, time schedules and budgets. Organisation and keeping a cool head are key.
Depending on the scale of the project, time will also be an issue – if you're trying to manage a major project alongside your day job, you will be pulled in both directions and quite possibly pulled a little too thin to be effective.
And then there is the question of industry knowledge – you may need to deal with planning issues, building regulations, health and safety – which may require a steep learning curve. Essentially, if you are the project manager you take on full responsibility for the build, how it progresses and the quality of the end result.
If you're refurbishing your bathroom or kitchen, that's a project that should be within anyone's grasp. But if that refurbishment is part of a bigger plan to extend your property and reconfigure the layout – and so involve a number of contractors – then you might want to consider using a project manager.
Home-Approved Building Surveyors Ltd provides a professional project management service designed to save you stress and money
At Home-Approved our main objective is to deliver your build project on time and within budget. It's all about efficiency – ensuring contractors are on site at the right stage of the project so that there are no delays further along the line, making sure the appropriate materials are used, identifying any cost savings that can be made without compromising quality, taking care of all the details while having firm control of the project as a whole.
With a Home-Approved project manager you'll have the assurance that we're sourcing reputable tradespeople and negotiating a fair price for their services, managing your budget effectively and ensuring quality control at every stage.
We'll also make sure that you are involved – we want to save you the stress of doing everything yourself but will certainly keep you updated on progress. And at the appropriate time we'll make you aware of when you need to make decisions on the nicer aspects of a build project – choosing fixtures and fittings etc.
If you're planning a renovation project or need to carry out building works, why not give us a call – it could be the biggest cost saving you make.
---
See also: