Are you planning to carry out work on a wall, ceiling or floor structure shared with a neighbouring property? Are you going to build on or at the boundary with another property? Do you need to excavate ground near your neighbour's property?
If so, the intended works may fall within the Party Wall etc Act 1996 and you will need to have a Party Wall Award in place before the work can go ahead.
The Act provides a framework which enables issues relating to party wall matters to be resolved without the need for legal action. It takes into account the rights of the property owner to carry out alterations/improvements, whilst also providing protection to the adjoining owner (of which there could be several, such as freeholders and lessees) who will be affected by the works, and sets out statutory procedures for carrying out that work.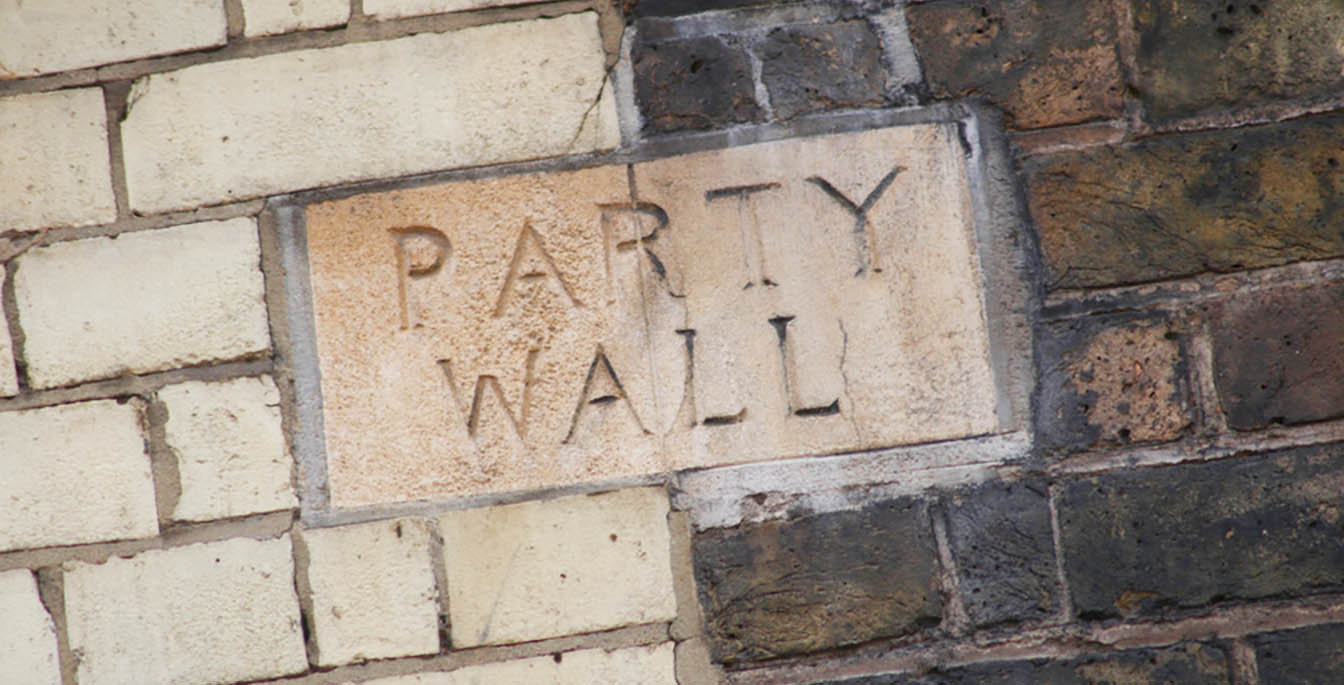 ---
What

is a Party Wall Agreement?

A Party Wall Agreement is an 'award' – a legally binding document – that clearly sets out the way in which the proposed works are to be carried out. Although it is not mandatory we always advise that this includes a 'schedule of condition' of the adjoining property, so that there can be no uncertainties in the event that damage occurs during the works.

The award provides the property owner with the right to conduct work under the Act, whilst also ensuring the works are carried out in such a way that protects the interests of the adjoining owners. The award also gives details of the building contractor, their public liability insurance and agreed access and working hours.

Non-compliance with the Act – be it not serving notice or resolving matters by way of an award – is a major risk to take. Your building works could be delayed or declared unlawful, and you could face legal claims and costs.
What

works does the Party Wall Act etc 1996 cover?

Residential, commercial and industrial buildings are all covered by the Act, and typical works that require a Party Wall Agreement fall into three categories:
Work on an existing party wall or structure, such as underpinning the wall or raising the height of a wall for a loft conversion.
Building a new wall astride or up to your property's boundary line.
Excavation within close proximity of a party wall or structure to a depth that exceeds your neighbour's foundations.
How

to start the process

You are legally obliged to give the party wall adjoining owner 1-2 months' notice of any intended works, depending on the precise works. It is important that the notices are correct because, if they are not, it may invalidate the process and cause delays to the proposed works. As the property owner you can issue a notice yourself, beyond that, however, you will need to appoint a surveyor to deal with party wall matters on your behalf.

Make sure that you choose a surveyor who is a member of The Faculty of Party Wall Surveyors
---
How home-approved® can help
home-approved® surveyors are members of the FPWS. A party wall surveyor is governed by the Act and, when instructed to deal with party walls, the surveyor's role is to ensure that all requirements of the Act are fulfilled and fair to all owners concerned.
home-approved® will:
Deal with the process from start to finish, giving you peace of mind that the notices and the award comply with legislation
Provide you with one point of contact
Help you to avoid unnecessary disputes with your neighbours
Ensure that any awards are served or responded to in a timely fashion
Make contact with the adjoining owner/building owner and deal directly with them or their appointed surveyor
With home-approved® dealing with party wall matters on your behalf, you can be confident that the party wall will be protected and that the risk of a dispute arising or damage occurring to the property as a result of work to the party wall is minimised. Call us on 0800 980 3113 or email info@home-approved.com to find out more.