It's a question that is easy or hard to answer depending on your preference. Period properties range from chocolate box images of thatched cottages to imposing Victorian townhouses. At the other end of the scale, one could argue that new build properties can sometimes look like glorified Lego houses with no character. It really does come down to personal choice, but we've put together a few pros and cons for both types of property, which may help in your decision making.
Buying a period property filled with personality and character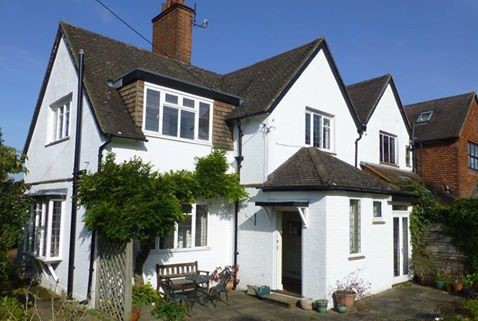 Sash windows, high ceilings, cornices, original fireplaces, timber frames, flagstone floors, period properties often ooze wonderful architectural features that are really appealing. They're part of the reason why such properties feel unique and special.
Space is another feature. In the good old days when the population was smaller and demand for housing lower, space wasn't such a premium and houses were built to generous proportions. Older properties are more likely to have several reception rooms or a separate kitchen and dining room, maybe even a spare room downstairs that can be turned into a study or den. And the smallest bedroom may actually be big enough for a double bed.
You're more likely to get a decent garden as well, not to mention a driveway (unless, of course, land has been sold off). And location is likely to be desirable, closer to the town or village centre and amenities.
So far so good. But it's important to remove one's rose-tinted glasses and consider what buying a period property really means. Even the best kept older property will have issues – an amount of subsidence perhaps or woodworm – and these will be identified in a comprehensive building survey. The results may mean you have to factor in additional costs on top of the purchase price and, naturally, you also have to consider the ongoing upkeep of a house that may need some TLC from time to time.
Something else to bear in mind is the fact that an older property will most likely have some quirks – not every wall will be flat, not every floor will be level. If you love Swedish flat-pack furniture, you may end up pulling out your hair when that lovely new wardrobe stands at a jaunty angle!
So, how about a pristine newly built place?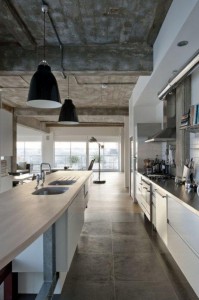 A blank canvas, a sparkly new house to turn into your home. Just think, you may even be able to specify the tiles in the bathroom, choose the fitted kitchen and appliances you prefer, select the flooring you'd like. This is a luxury that only comes with a new build property. You can literally stamp your own personality on it as it's being built and move in without needing to do any decorating.
Then there's energy efficiency. Because new build homes are built to current building regulations, you have the reassurance that the property will be well insulated and really good developers will be looking to utilise the latest technology when it comes to heating. It could mean you'll enjoy significant savings on your energy bills every year. Plus you'll have a NHBC certificate, which is valid for 10 years. In the event that something goes wrong, the developer must sort it out.
That said, not all new build properties are the answer to everyone's dreams – some, unfortunately, can turn out to be a complete nightmare.  Considering that there are so many houses that have survived for hundreds of years and are still going strong, it's a shame that new homes can sometimes be built so badly.
Looking for something spacious. If you're looking at the more premium end of the market, you'll get decent sized rooms and outside space. If your budget won't stretch that far, you may find that space is an issue. Demand for new homes mean that developers are having to cram houses into the available space – it means compromising room sizes, making gardens smaller and, if you have more than one car, don't expect that you'll have space for two on the drive!
So what kind of home would you prefer? Whether you're looking at period properties or are ready to buy off-plan, we always recommend a building survey before you sign on the dotted line.
Ready to get some quotes in? Why not contact Home-Approved and see how our quote compares.