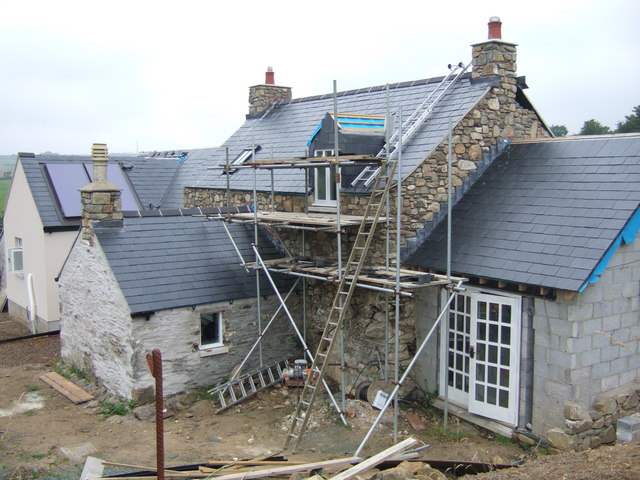 Don't forget the building survey!
The prospect of doing up a property – either to turn into your own dream home or help you move up the property ladder – can be exciting and inspiring. Depending on the extent of the project, it can also become rather overwhelming as you wonder where on earth are you meant to start. Choosing colour schemes, bathroom tiles and kitchen worktops are much more pleasurable than dealing with rising damp or subsidence, but there is a correct order in which things need to be done – and that's assuming you even make the decision to purchase the property in the first place.
The decision to buy
The property's structural condition is key to the decision-making process. Whilst cracks in a wall are easily plastered over, understanding the underlying cause is crucial because it may mean a  bigger problem and serious financial implications that will impact on project costs and any profit further down the line. Expert knowledge is what's needed here – especially if you have little experience of renovation – and a detailed building survey will give you all the information you need to make the decision to buy or look for a different opportunity.
Assuming you do make the decision to go ahead with the purchase, the building survey report will be a valuable asset when planning the renovation. A Home-Approved building survey report  will provide comprehensive details of all identified defects and issues. The remedial work required is then presented in terms of priority, which will help give you a good idea of what will be involved to make good the property and in what order. Even better, we include cost estimates for any required works, which is invaluable in terms of budgeting for the project. All this information can be used further to discuss with the relevant builders and tradespeople when getting quotations for work to be done – our reports include photographic evidence of the issues, so you can give a clear brief. Don't forget that you should get at least three quotations.
Getting your house in order
As a guide, we'd recommend tackling a renovation project in the following order:
If the property has been empty for a while, damp may well be beginning to take hold and cause problems. Making it weathertight is therefore the number one priority – be it by taking temporary measures such as covering the roof or boarding up broken windows or going ahead with retiling or glazing. Make sure that you put in place suitable building insurance as well.
Make any planning applications that might be needed if you're making major changes to the structure.
Next, make the property is stable. Now is the time to do jobs such as underpinning, installing steel ties or putting up scaffolding.
Deal with any damp problems. This might mean upgrading the existing damp-proof course, improving ventilation and repairs to brickwork, roof, guttering, lead flashings, doors and windows.
Go ahead with major building works (assuming any necessary planning permissions have been granted). You'll need to ensure that it complies with Building Regulations.
Sort out doors and windows.
With the exterior structure complete, you can now look to the interior and arrange for jobs such as flooring, plastering, carpentry, rewiring etc to be carried out.
Light fittings, sockets and the like are next on the list, along with fitting out the bathroom and kitchen. Then you can start to think more like an interior designer and focus on decoration and finishing touches.
If you're thinking of buying a property to renovate, why not give us a call to find out more about Home-Approved's services!
---
Image credits
ceridwen [CC BY-SA 2.0], via Wikimedia Commons