As we all know buying a property is a huge financial investment and mistakes can prove costly. It's easy to fall in love with a house, be swayed by your estate agent's powers of persuasion and be keen to secure its purchase. But the key to your future happiness in the house of your dreams is actually getting expert and independent advice.
Boring as it seems – and yes, it's yet another expense to allow for – appointing a surveyor to carry out a building survey is a crucial step to take. And finding a reputable surveyor is just as important.
So what is RICS?
The Royal Institution of Chartered Surveyors is responsible for the regulation of the surveying industry. It promotes ethical business practices and high standards of excellence and service, and anyone who is a member of RICS can be expected to be highly professional and one whose advice you can absolutely trust. RICS Chartered Surveyors are fully qualified and experienced, and to maintain their status they have to follow strict codes of conduct when working for clients.
Continuing professional development is also required – members are expected to continually develop their skills and knowledge through training to ensure they are fully up to date with industry developments.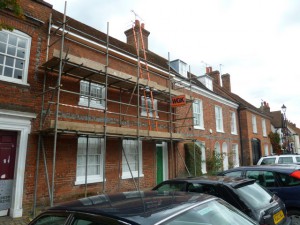 What it means for you
When you appoint a firm or individual that holds RICS Chartered status you can feel confident that you will receive knowledgeable and expert advice. They will be working for you and no one else, so you can be assured that they will be acting independently and in your best interests. And they will hold Professional Indemnity Insurance to protect you.
And if you are dissatisfied with the service you receive, RICS has in place a complaints procedure so that your complaint can be formally investigated.
Want to find a RICS Chartered Surveyor near you?
RICS' Find a Surveyor search allows you to search for RICS-regulated surveyors by postcode. And if you're buying property in London, Surrey or the Home Counties Home-Approved is here for you!