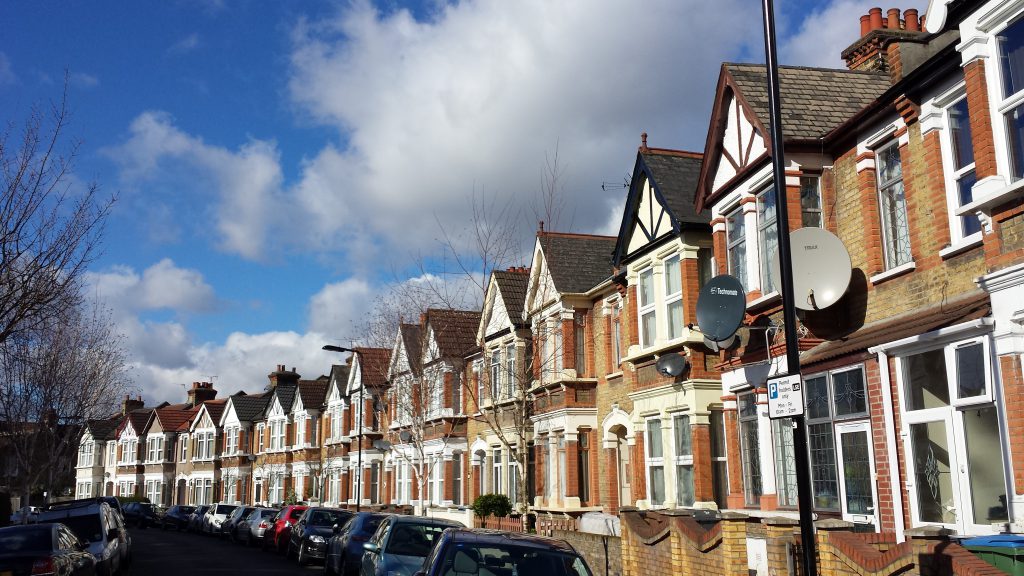 Who doesn't love a Victorian property? Often oozing with character and distinctive original features such as sash windows, fireplaces, cornices and dado rails, such properties are highly sought after. Unless, that is, you have eyes only for new-build properties with all their mod cons, perfectly flat walls, parking space and a building certificate.
Home buyers wedded to the Victorian period would never feel at home in the 'blandness' of a new build and, likewise, aficionados of modern living would despair at the lack of decent insulation, high ceilings and expensive energy bills in a Victorian property.
So who is right? Is buying a Victorian property complete madness?
Naturally, there is no right or wrong answer. The best we can do is make you aware of what potential issues to look out for if the dream property you find happens to be Victorian. First of all, it's important to remember that Victorian houses are old properties – they date back to any time between 1837 to 1901, the length of Queen Victoria's reign. Often built in terraces, they were built of brick and finished with a slate roof and typified by lovely large sash windows and bay windows, with patterned tile flooring – sometimes even on the property's pathway.
Victorian properties were built to last, the sheer amount of them still standing proves the point. During Victoria's reign, many of today's transport links and infrastructures were built, so houses from that era are – even today – well located, just one more reason why they have a high price tag. As much as they have stood the test of time, it's likely that there will be a few issues with each property.
Check that your mortgage lender's valuer has experience of Victorian properties. If that's not possible, you may be able to arrange an independent valuation by one who is. Even then, don't rely on the mortgage valuation for an assessment of the property's state. A period property really does demand a full building survey to get a good understanding of its condition, any defects and problems that may arise.
Typical issues that may come to light include:
Roof timbers that have distorted and weakened over time or may be suffering from rot.
Missing or damaged roof tiles will obviously cause problems internally. You should also bear in mind that you'll need to source like-for-like replacements to ensure the integrity of the property – not the cheapest roof tiles you can find online.
Damaged brickwork on chimney stacks, loose pots, flashings that are no longer effective. A tell-tale sign of damage is staining on chimney breasts in rooms on the upper levels – with no damp-proof coursing on the chimneys of Victorian properties, some degree of dampness is not at all unusual.
Parapet walls may be cracked and with loose copings, which will lead to damp.
Gutters and down-pipes that are leaking through age and degradation. And if down-pipes are draining to the soil or paved area, that may be a further cause of dampness.
Over time stone and brickwork may become defective, eroded through weathering or cracked because of structural movement.
Subsidence could be an issue. The Victorians weren't best known for good foundations. If yours is a terraced property, a good surveyor will take note of the neighbouring properties when checking for cracks to the external brickwork.
Floor timbers should be checked for signs of rot, particularly at ground floor level. This is more likely if there is poor sub-floor ventilation.
General dampness to the internal walls may occur due to lack of a damp-proof course, and Victorian bricks are naturally quite porous. Modern damp-proofing techniques don't necessarily work in a period property, so past remedial work may have only made things worse.
Electrical systems will need to be checked. Whilst electrical wiring will have been updated since the property was first built, it could still be very old and a potential safety risk.
Remedial work may add more to your bills but, the more you put into your Victorian dream home, the more it will keep or even improve its value and so sell for a good price as and when you plan to move in the future.  And if you decide to appoint Home-Approved Building Surveyors to carry out your building survey, our report will give you a likely cost for each problem and, more importantly, give you a clear understanding of the priority in which each problem should be addressed. In that way, you can plan when to do remedial work, based on how urgent it is or not.
Home-Approved has plenty of experience conducting Victorian property surveys. Why not give us a call on 0800 980 3113 or email info@home-approved.com – you can trust us to provide an honest and detailed appraisal of the property you're planning to buy, giving you all the information you need to make final decisions.
---
Image credits: